Build it better with beautiful free videos
Power your project with our collection of exceptional free videos.
Engage your audience and enrich your app with just a few lines of code.
Sign Up
Documentation
Our scalable API serves millions of Coverr.co users and renowned name brands. We hope to serve you, too!
Amplify your brand
Videos offer an instant engagement boost, and it's never been easier to access high quality videos on-demand. Like all our videos, our API is totally free. Seamlessly add videos to your site in minutes -- we've got you cover(r)ed.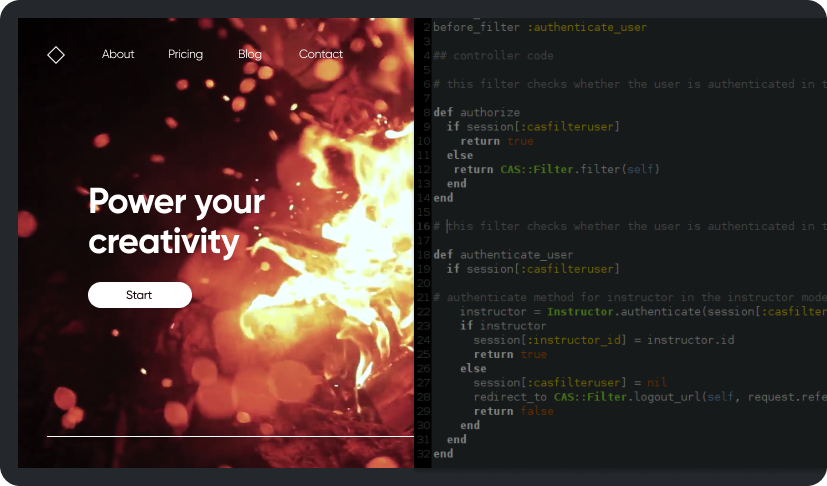 Get started instantly with Coverr
Simple integration
Our REST API was built with simplicity in mind. Once you get a token you can see our videos playing in your product in less than 5 mins.
Reliability
Production ready and battle tested - we rely on the same API to serve hundreds of thousands of calls a day coming from Coverr.co and our design partners.
Scalability
From 500 calls a month to 500 calls a minute, we can reliably accommodate your business and product needs.
$ curl https://api.coverr.co/videos?query=dog

{
  

"page"

: 

0

,
  

"pages"

: 

4

,
  

"page_size"

: 

20

,
  

"total"

: 

76

,
  

"hits"

: [
    {
      

"created_at"

: 

"2020-08-14T12:50:05.569Z"

,
      

"updated_at"

: 

"2020-08-14T12:50:05.569Z"

,
      

"title"

: 

"Man Running with a Dog on Mountain Top"

,
      

"thumbnail"

: 

"https://storage.coverr.co/t/U3kRZUGWk65cbgQIYRiZF7Spc2XLXty6"

,
      

"description"

: 

"Beautiful shot of a man running with a dog on a mountain top."

,
      

"is_vertical"

: 

false

,
      

"tags"

: [
        

"man"

,
        

"running"

,
        

"run"

,
        

"dog"

,
        ...
      ],
      ...
    }
  ]
}