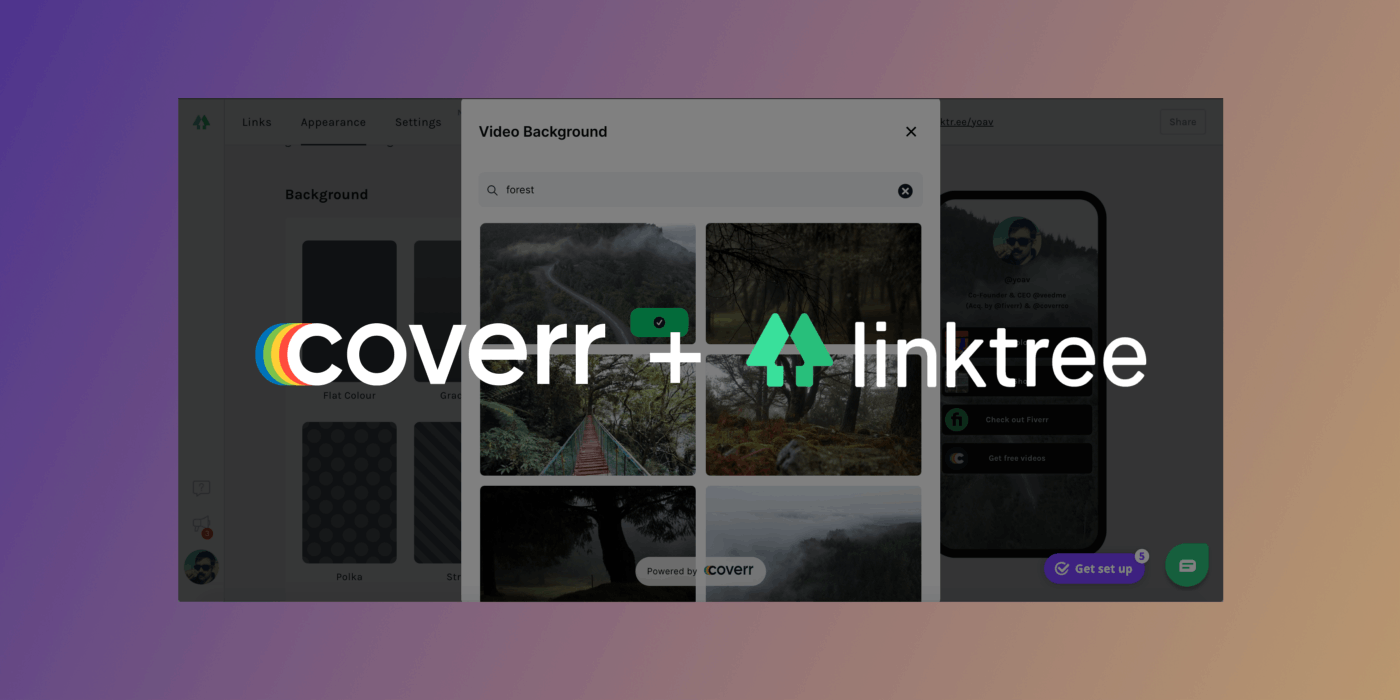 We all stumble upon social accounts quite a few times a day, whether it's our favorite musician, YouTuber, brand, photographer or just someone we follow. Do you often see posts, stories, reels, TikToks, etc.. that say "Link in bio"? Well, there's one company that created the perfect solution for this, and that's LinkTree .
LinkTree offers a simple and engaging way to connect any brand to its audience with a single link. Creating a LinkTree only takes a few seconds, and you can manage your content effortlessly by using their drag-and-drop editor to include rich links, PayPal integrations, social media accounts and website links.
LinkTree has millions of users using their links and it's the ideal solution out there for influencers, e-commerce stores, brands and individuals, to enhance their online presence, that's why we were psyched when LinkTree reached out to use the Coverr free videos API.
We are so happy to announce our partnership with LinkTree, where you can use Coverr videos as video backgrounds to help your brand pop.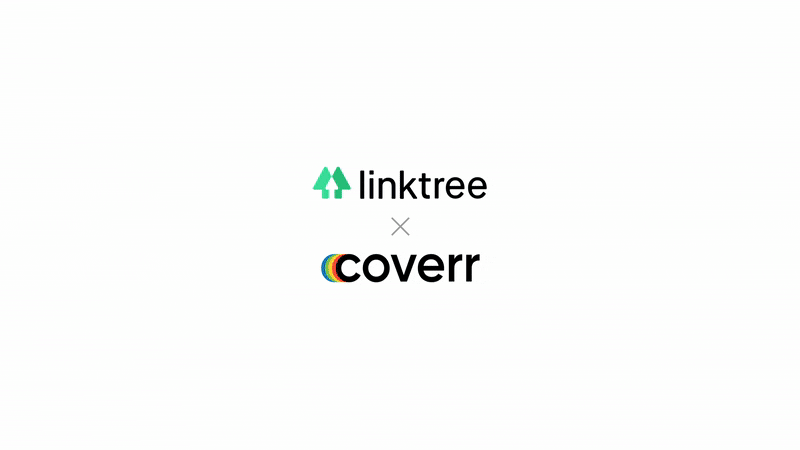 Video Backgrounds for Your Brand
With this new partnership, LinkTree has incorporated our Coverr API into its services. Influencers, brands, and creators can now benefit from easy access to our high-quality videos when creating a custom theme. Particularly, premium users can choose from thousands of videos to use as their background, representing their brand in an interactive, fun way with a single tap. Here's a nice example of Michael Le using the Coverr API. Michael Le, goes on social by justmaiko, is one of the top 20 users on TikTok.
Empowering Creators with our API
When we say that our vision is to allow creators to improve their projects, we mean it. Our Coverr API is free and supports almost all features you already know and love on Coverr.co. In fact, we use the same API for our website, ensuring a reliable and easy integration for any project imaginable.
We understand that video is one of the most engaging content types today, and creators would greatly benefit from using high-quality videos to enhance their brand's image. With our partnership with LinkTree, we are more than happy to continue serving countless users with our ever-increasing library of free videos.
Create an account on LinkTree for free.
Want to use our API? Go to https://coverr.co/developers or email us at [email protected]
Read also:
Public Domain Videos: What are they and how are they used?