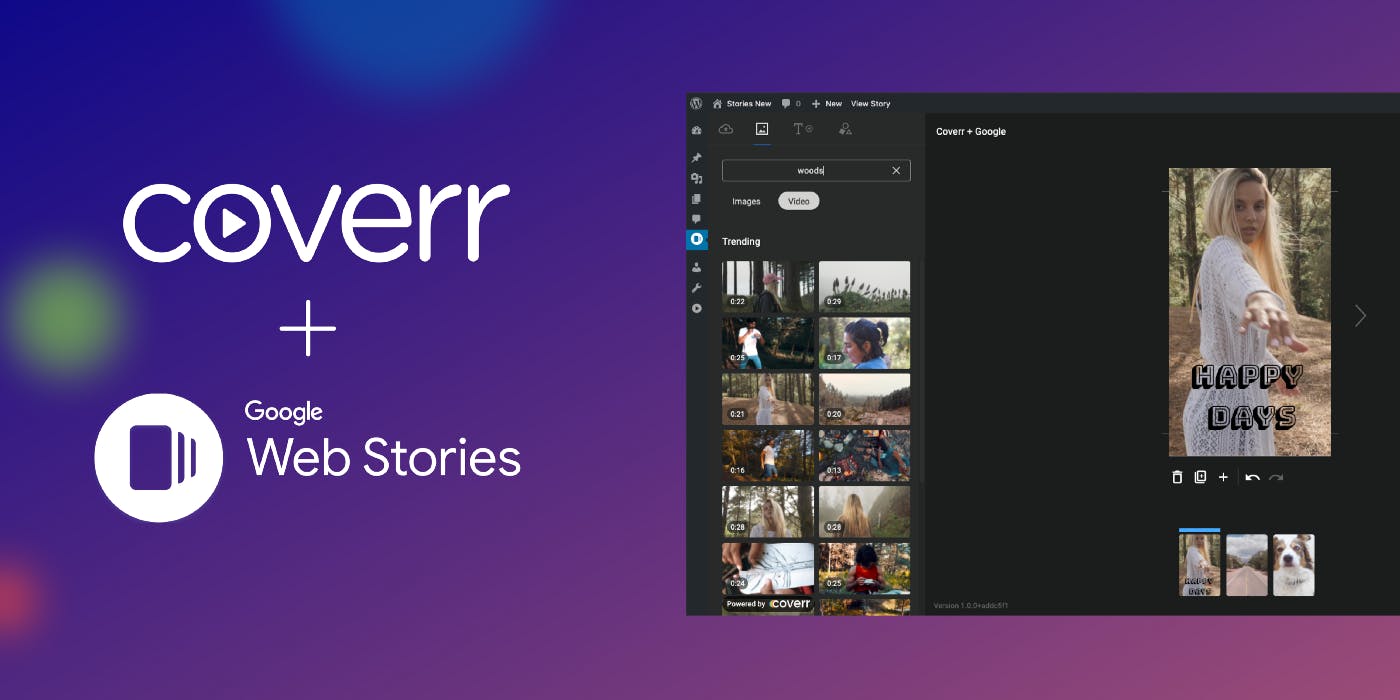 When we started Coverr , we focused on one simple idea : make beautiful videos available for creators who need them for any sort of project, video ad, music video, video background, or digital product that they're building.
Since launching Coverr as a side project 5 years ago, we've received endless requests and questions about an API for our videos. Many developers, who were building apps and websites where visuals were needed, didn't want to settle for photos and wanted to have easy access to high-quality videos.
The Coverr API is (almost) here!
Although we haven't officially launched our API for the public, we did start testing it with a few design partners and when the opportunity to work with Google came up, we didn't think twice. For us, Google = Internet. An opportunity to empower so many creators and makers around the world is not something to pass on.
We will soon share details about our API and how to use it, but in the meantime, trust Google. They made sure it works. ;)
Web Stories by Google
This is an exciting day. Google is an official partner of ours, using the Coverr API to power Web Stories.
Today, Google released their Web Stories for WordPress plugin, which is all about making Web Stories , a full-screen, tappable story format to an even wider audience of the web. Web Stories don't expire; they live on your server and can then be shared and embedded across the web without being limited to a specific platform.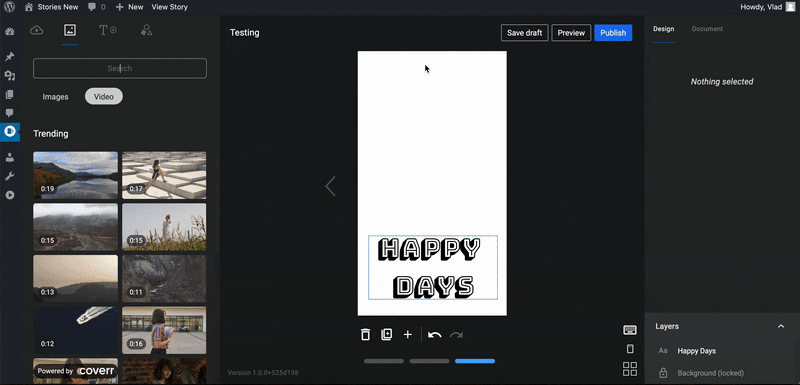 Create beautiful Web Stories with Coverr
We all know stories, and with video being the most engaging content type out there, it's clear that a Web Story editor wouldn't have been complete without a resource for high-quality videos. We're glad that, with Google using the Coverr API, all WordPress users will be able to take their storytelling to the next level using our rapidly growing library of free videos.
Download Web Stories for Wordpress here here.
Want to use our API? Email us at [email protected] .
Read also:
Public Domain Videos: What are they and how are they used?